HANNAH WINS SMC ARTIST OF THE YEAR & RUNNER-UP BEST FEMALE ARTIST AT WIGWAM
Hannah has been picking up awards thick and fast during 2017. First came the announcement to her that she'd won Starlight Music Chronicles Artist of the Year Award, when she took a call from Matt Warneford of (IAM)WARFACE who'd originally nominated Hannah. This whilst standing in a field, at FrontRow Fest Oxfordshire, where somehow she managed to get reception! Thus began further celebrations (largely led by the Scottish Barstow Bats) for Hannah's achievement, having won Artist of the Year in Canada's Starlight Music Chronicles fan and judge-led vote. This has been followed up by a special interview with Starlight Music Chronicles and an Artist Spotlight Page and radio interview with SMC friends Limehead Radio.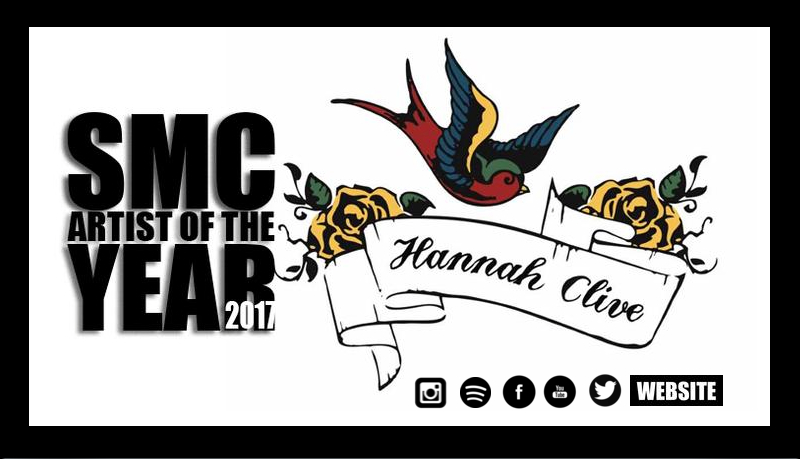 This award was followed by Hannah winning Runner-Up in the Best Female Artist Category – out of several thousand entries – in Radio Wigwam's Online Music Awards.