"Thanks for checking me out and taking the time to stop by…" Hannah Clive
Here you will find all sorts of information about HANNAH CLIVE including: Her Blog: NEWS, Music, Gig Guides, Videos, Photos, Downloads and more…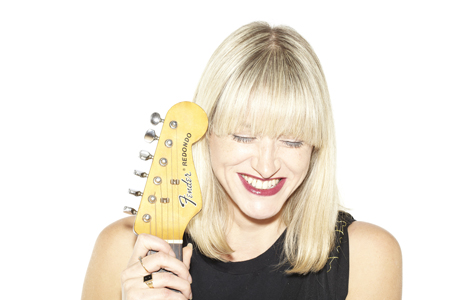 HER EP's: Available now on iTunes et al.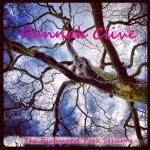 Words matter to Hannah Clive.  She is a BBC Introducing in London artist of whom respected British Music journalist and BBC London DJ Gary Crowley said:
"…How impressive is that, my producer Ollie nodding along approvingly there – why wouldn't you it sounds so accomplished – new music from the very talented singer songwriter Hannah Clive…"
Whether it's her songs, her tweets as an artist and media commentator or her writing as a music interviewer, Hannah Clive is a strong believer in supporting good quality fellow artists, her life-long passion is music beginning by singing with Ray Charles aged just 17. She's a versatile, multi-genre songstress and vocalist as demonstrated by her collaboration with The Herbaliser on 'Lost Boy' (BBC Radio6, Youtube 70k+ views).
Her songs are observational, often personal, exposing vulnerability edged with emotion, always readily shared with her audience. Influenced by songwriting greats such as Carole King, Kate Bush and Adele, she weaves a web of truth with alluring lyrics and soulful vocals.
New releases include the 2016 Remaster of 'Kiss of Life' taken from her first self-titled EP 'Hannah Clive', produced by Brian Tench (Kate Bush, The Bee Gees) featuring guitars by legendary British Blues guitarist Bobby Tench (Jeff Beck) and Gus Isidore (Seal), the track has spent the last three weeks in the Top 10 Chart for London (Reverbnation).

Previous releases include the award winning 'Richmond Park Sessions' EP (Best EP from a Solo Artist 2012: US Radio) with exciting new collaborations in the pipeline  – Hannah is actively connecting with audiences online and radio globally seeing her pick up nearly a 1000 more followers on Twitter in just the last 2 months.
Performances include major London venues and arts establishments: The Royal Academy, London (Dennis Hopper Exhibition), The HMV Forum, Bedford, Troubadour & online Music Festival Battfest. This year she'll be going IntoTheWild with Brit indie Rocktronica giants (IAM)WARFACE…watch this space.
News
#HCHQ Its been a while since I heard a proper pub sing song round a jo'anna and I didn't realise how much I missed it 'til I stumbled upon Mr…
Hannah's track Kiss of Life receives its 2nd Airing at BBC Introducing with Gary Crowley: "…That wouldn't sound out of place on this radio station or radio 2 or any of the…